Overview
In this course, we explain the re-entrant mechanism generating ventricular tachycardia in the setting of structural heart disease. We explain the mechanism underlying incomplete AV dissociation in a ventricular tachycardia. We will teach you how to recognise this diagnostically important phenomenon on the ECG. You will learn how to divide cases of broad complex tachycardia into right or left bundle branch block morphologies. We teach you aspects of ECG analysis which will help you to make the crucial distinction between VT and SVT with aberrancy. You will learn how to interpret the presence or absence of a response to intravenous adenosine in a broad complex tachycardia. We discuss variants of ventricular tachycardia occurring in the absence of structural heart disease and their identification on the ECG. We will also teach you how to recognise artefact on the ECG mimicking VT ('pseudo-ventricular tachycardia'). We detail the terminology used in the description of ventricular tachycardia. The 'essential reading' section of the bibliography contains links to papers which have been selected to reinforce and enhance the lessons learned in the videos. These papers should be read before attempting the quiz. In the quiz, we present informative clinical cases which will confirm that you have acquired the skills listed in the learning objectives of this course and which will, reinforce those skills.
Faculty
Planner and Author: Dr John Seery MB PhD
Consultant Physician at St. Vincent's University Hospital, Dublin, Ireland
Lecturer at the School of Medicine and Medical Science, University College Dublin, Ireland
Studied medicine at the University of Cambridge, United Kingdom
A Natural Sciences graduate of Trinity College Dublin, Ireland
PhD in Cell Biology from University College London, United Kingdom

Planner: Dr Karen Strahan PhD (University of Cambridge), Head of Editorial
Planner: Tommy O'Sullivan, CME Manager

Estimated Time to Complete
5.0 hours
Target Audience
Physicians
Nurses
Nurse Practitioners
Physician Assistants
Paramedics
Learning Objectives
Upon successful completion of this activity, you will be able to:
Define the term ventricular tachycardia
Explain the re-entrant mechanism underlying ventricular tachycardia in structural heart disease
Determine the bundle branch block morphology of a broad complex tachycardia
Recognize ECG evidence of AV dissociation during a broad complex tachycardia
Appropriately utilize and interpret the response to intravenous adenosine in a broad complex tachycardia
Avoid administration of intravenous adenosine in cases of atrial fibrillation with aberrancy
Use appropriate language in the description of VT
Identify pseudo-ventricular tachycardia on the ECG, thereby avoiding inappropriate medical intervention
Course Content
Introduction
The Frontal Schematic
The Transverse Schematic
Defining Ventricular Tachycardia
Monomorphic VT 'Figure of 8 Re-Entry'
Before We Go On
Broad Complex Tachycardia (BCT) Bundle Branch Block Morphology
Monomorphic VT Mean qrs Axis and Precordial Concordance
Atrial Depolarization in Ventricular Tachycardia
Mechanism of AV Dissociation in Ventricular tachycardia
AV Dissociation Recognition Capture Beats
AV Dissociation Recognition Dressler Beats
AV Dissociation Recognition P Wave Fusion
AV Dissociation Recognition Caveats
Adenosine and Ventricular Tachycardia Diagnosis
Monomorphic Ventricular Tachycardia Nomenclature
Case Study Rhythm is King
Quiz
Post Quiz Explanatory Video Q1 - Q10
Post Quiz Explanatory Video Q11 - Q15
Post Quiz Explanatory Video Q16 - Q20
Essential Reading
Release date
06-DEC-2020
Expiration date
06-DEC-2023
Instructions for Participation
Participants must complete the online activity during the valid period as noted above.
Follow these steps:
View videos in sequence
Read the papers on the Essential Reading List
Complete the quiz
View and complete post quiz video to support learning outcomes and objectives
Complete the activity evaluation form to provide feedback for continuing education purposes and for the development of future activities
Download the Certificate of Completion
Relevant Financial Disclosures
Acadoodle adheres to the ACCME's Standards for Integrity and Independence in Accredited Continuing Education. Any individuals in a position to control the content of a CE activity, including faculty, planners, reviewers or others are required to disclose all relevant financial relationships with ineligible entities (commercial interests). All relevant conflicts of interest have been mitigated prior to the commencement of the activity.
Planners and faculty for this activity have no relevant financial relationships with commercial interests to disclose.
Bibliography
Grant RP. Spatial Vector Electrocardiography: A Method for Calculating the Spatial Electrical Vectors of the Heart from Conventional Leads. Circulation. 1950;11:676-95.
https://www.ahajournals.org/doi/pdf/10.1161/01.CIR.2.5.676
Martin R et al. Ventricular tachycardia isthmus characteristics: Insights from high density mapping. Arrhythmia & Electrophysiol Review. 2019;8(1).
https://www.aerjournal.com/articles/ventricular-tachycardia-isthmus
Martin R et al. Characteristics of scar-related tachycardia circuits using ultra-high-density mapping. Circulation: Arrhythmia and Electrophysiology. 11(10).
https://www.ahajournals.org/doi/10.1161/CIRCEP.118.006569
Goldreyer BN and Biggar JT. Ventriculo-atrial Conduction in Man. Circulation. 1970:71:935-46.
https://www.ahajournals.org/doi/pdf/10.1161/01.CIR.41.6.935
Papanastasiou CA et al. A rare case of pseudo-atrial flutter waves in a patient with essential tremor. Cureus 2019;11(1):e3934. DOI 10.7759/cureus.3934
https://www.ncbi.nlm.nih.gov/pmc/articles/PMC6430307/
Wang KW and Benditt DG. AV Dissociation, an Inevitable Response. Ann Noninvasive Electrocardiol. 2011;16(3):227-31.
https://www.ncbi.nlm.nih.gov/pmc/articles/PMC6932318/pdf/ANEC-16-227.pdf
Kistin AD. Retrograde Conduction to the Atria in Ventricular Tachycardia. Circulation. 1961;24:236–249.
https://www.ahajournals.org/doi/10.1161/01.CIR.24.2.236
de Riva M et al. Twelve-Lead ECG of Ventricular tachycardia in Structural Heart Disease. Circulation. 2015;8(4):951-62.
https://www.ahajournals.org/doi/full/10.1161/CIRCEP.115.002847
Igarashi M et al. Radiofrequency Catheter Ablation of Ventricular Tachycardia in Patients With Hypertrophic Cardiomyopathy and Apical Aneurysm. JACC Clin Electrophysiol. 2018;4(3):339-50.
https://electrophysiology.onlinejacc.org/content/jcep/4/3/339.full.pdf
Enriquez A et al. How to use the 12-lead ECG to predict the site of origin of idiopathic ventricular arrhythmias. Heart Rhythm. 2019;16:1538-44.
https://www.heartrhythmjournal.com/article/S1547-5271(19)30302-9/fulltext
Mizuno H. Mapping of ventricular tachycardia in patients with structural heart disease. J Arrhythm. 2014;30(4):283-91.
https://www.sciencedirect.com/science/article/pii/S1880427614001008
Garmel GM. Wide Complex Tachycardias: Understanding this Complex Condition Part 1 – Epidemiology and Electrophysiology. West J Emerg Med. 2008;9:28-39.
https://www.ncbi.nlm.nih.gov/pmc/articles/PMC2672229/pdf/wjem-9-0028.pdf
Hakan O et al. Adenosine-Responsive Wide QRS Complex Tachycardia: What is the Mechanism? J Cardiovasc Electrophysiol. 1990:10;1688-9.
https://deepblue.lib.umich.edu/bitstream/handle/2027.42/75283/j.1540-8167.1999.tb00233.x.pdf?sequence=1
Marriot HJL et al. Ventricular Fusion Beats. Circulation. 1962;26: 880-4.
https://www.ahajournals.org/doi/pdf/10.1161/01.CIR.26.5.880
Vereckei A. Current Algorithms for the Diagnosis of wide QRS Complex Tachycardias. Curr Cardiol Reviews. 2014:10:262-76.
https://www.ncbi.nlm.nih.gov/pmc/articles/PMC4040878/pdf/CCR-10-262.pdf
Alzand BSN and Crijns HJGM. Diagnostic criteria of broad QRS complex tachycardia: decades of evolution. EP Europace. 2011;13(4):465-72.
https://academic.oup.com/europace/article/13/4/465/427753
Knight BP et al. Clinical consequences of electrocardiographic artefact mimicking ventricular tachycardia. N Engl J Med. 1999;341:1270-4.
https://www.nejm.org/doi/full/10.1056/nejm199910213411704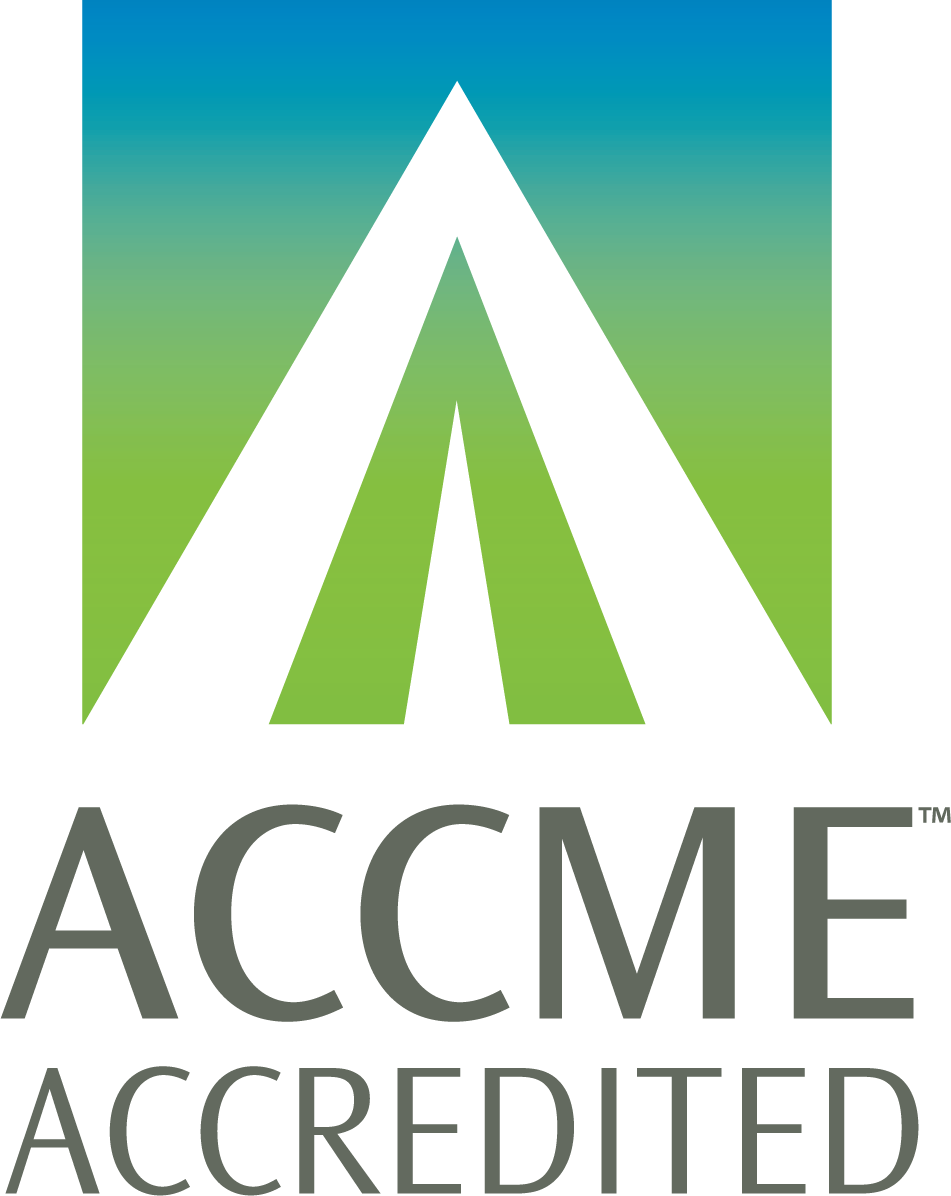 ACCME Accreditation Statement
Acadoodle, Ltd is accredited by the Accreditation Council for Continuing Medical Education (ACCME) to provide continuing medical education for physicians.
Credit Designation Statement
AMA Physician's Recognition Award
Acadoodle, Ltd designates this enduring material activity for a maximum of 5.0 AMA PRA Category 1 Credits™. Physicians should claim only the credit commensurate with the extent of their participation in the activity.